Guess Who's Coming to Dinner
Kyle risks losing Cassidy's trust when he begins a deception aimed at discovering Latnok's true purpose, and Jessi, devastated by their discovery, has a hard time putting aside her emotions. Elsewhere, Josh plans a perfect farewell for Andy.
IHackPc.org is Our Link Protector that we use to protect our links from BOTs. It's safe to use, wait a few seconds & click generate button to get your Download Link.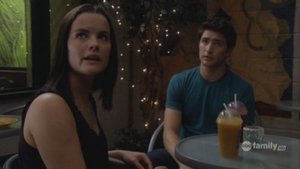 Mar. 09, 2009