Chapter Sixty: Dog Day Afternoon
Things take a dangerous turn when Betty and Charles track down Edgar and his Farmies. Archie and Veronica hold a car wash fundraiser at Pop's to raise money for the community center. Elsewhere, Jughead's first day at Stonewall Prep doesn't go as planned. Lastly, Cheryl learns a dark family secret from Nana Rose.
IHackPc.org is Our Link Protector that we use to protect our links from BOTs. It's safe to use, wait a few seconds & click generate button to get your Download Link.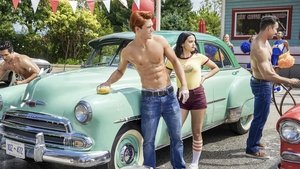 Oct. 23, 2019